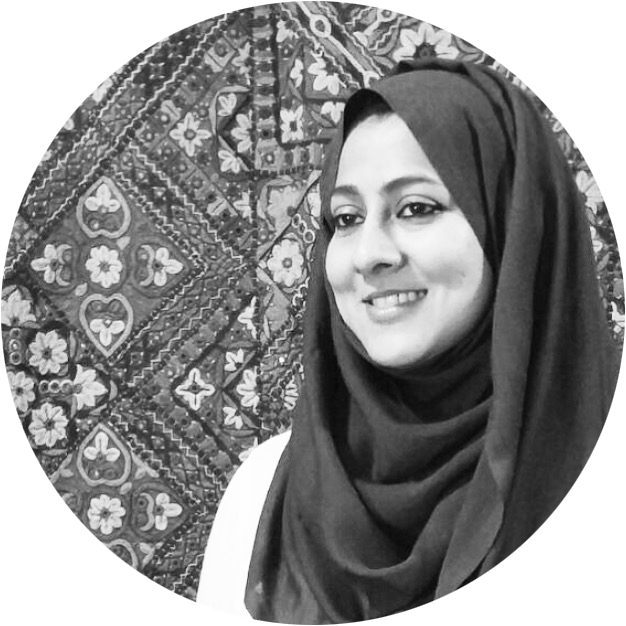 Influenced by tradition and channeling the contemporary, Aziza Iqbal is an Indian visual artist and pattern specialist currently based in Doha, Qatar. Having taken several courses in sacred geometry with the UK-based
Art of Islamic Pattern
tutors, and workshops with the
Prince's School of Traditional Arts
, the foundation of her style comes from the harmony and symbolism of Islamic art, crafts and architecture.
She has travelled extensively to Andalucía, Turkey, Egypt, Morocco and India to study the Islamic pattern heritage, and this has been the main inspiration for her work. She is also greatly influenced by the geometric tribal carpet patterns from across the MENA region and Central Asia, as well as textile designs of South Asia, such as block printing in Rajasthan, India or the Ajrak patterns of Sindh in Pakistan. Working with either traditional or digital techniques, she creates intricate patterns of varying styles; from hand-painted Moroccan Zellig compositions, or vibrant, digital renditions of Al Sadu weaving patterns.
Some of her recent clients have been
Qatar Museums
,
Alef Magazine
,
Brownbook Magazine
, and she has also contributed to the
Uncommon Dubai
guide book edition. She currently conducts practical geometry workshops for beginners, and is a community class instructor at
VCU Qatar
, teaching introductory courses on the traditional construction techniques used in Islamic geometric patterns. 
Aziza is also a SELECT artist at Kulture Shop; India's premier artist collective bringing original and exclusive artwork on premium lifestyle products. Some of her work is available for purchase at Kulture Shop online.

For commissions and collaborations: contact-AT-azizaiqbal.com